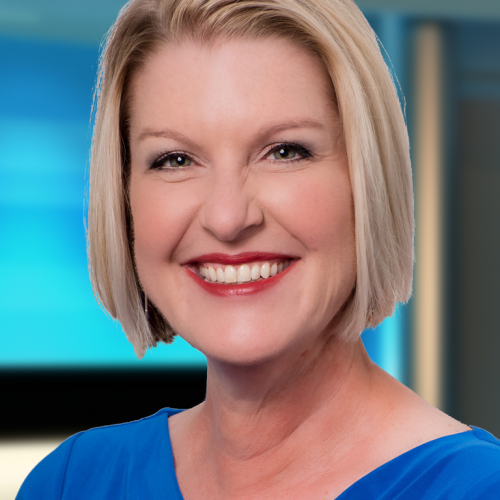 Meghan Danahey

Adjunct Professor of Atmospheric Sciences

Meghan is WLOS News 13's Weekend Morning Meteorologist and she explores all things "Uniquely WNC." She is a passionate animal advocate and fierce in the fight against cancer.
Meghan is proud to call the Blue Ridge home after seven years forecasting the extremes in St. Louis, Missouri. It is not her first stop in North Carolina. She was part of an award-winning weather team Charlotte from 2010-2014. Meghan has gained a wide range of weather experience from stops in Fort Myers, Florida to Austin, Dallas and Wichita Falls, Texas. From tornadoes and blizzards to historic river flooding and hurricanes, Meghan is prepared to cover it all in Western North Carolina.
Her father was a pilot, so Meghan fell in love with the Dallas-Fort Worth sky as a little girl. She graduated from Texas A&M University and the Mississippi State Broadcast Meteorology Program. Meghan's weathercasts have earned the Certified Broadcast Meteorologist designation from the American Meteorological Society and the seal of approval from the National Weather Association. She has served on both National Broadcast Boards and seal-approval committees.
Meghan's husband Marcus ran track at Clemson and grew up in Spartanburg. They love to go hiking with their rescue dogs, Rooster & Roxie, and they love to travel. If you see her out and about, ask her about Icelandic waterfalls, golfing in Ireland or iceberg-chasing in Newfoundland.