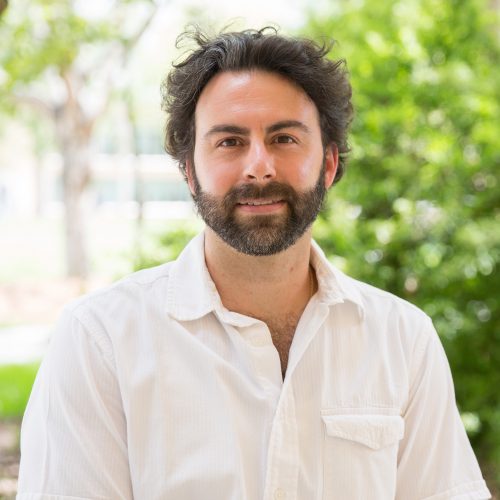 Evan Couzo, Ph.D.

Associate Professor of STEM Education; Coordinator of 6-12 Mathematics Licensure and 6-12 Biology, Chemistry, Physics, Comprehensive Science, Earth Science Licensure

About Dr. Couzo
Evan Couzo joined UNC Asheville's Department of Education in 2015. He is an atmospheric and environmental scientist by training and survived Boston's record-setting winter while a postdoctoral associate at the Massachusetts Institute of Technology. Evan's research interests cover a broad range of air quality issues from pollutant formation and public health to regulatory decision-making and climate change. His most recent work investigated how sustainable development decisions in Saudi Arabia will affect air quality and health impacts.
Evan's interest in public education was formed in the Mississippi Delta where he taught middle school math as a member of the Mississippi Teacher Corps.
He enjoys hiking with his dog, cooking, traveling, reading, and other sorts of things that make him seem interesting and well-rounded.
Education
Doctor of Philosophy – The University of North Carolina at Chapel Hill, Environmental Sciences and Engineering
Master of Science – The University of North Carolina at Chapel Hill, Environmental Sciences and Engineering
Master of Arts – The University of Mississippi, Curriculum and Instruction
Bachelor of Arts – Williams College, Physics